Follow Your Favorites!

Sign in
to get custom notifications of new products!

Featured Product
KOBOLD Guide to Worldbuilding
by Kobold Press
Winner of Two Gold ENnie Awards!
Top designers show you how to build unforgettable worlds! Learn how to design a pantheon, create a setting of rich conflicts, and so much more. Take that leap—and create dazzling worlds of your own!
By Keith Baker, Wolfgang Baur, Monte Cook, Jeff Grubb, Chris Pramas, and other pros!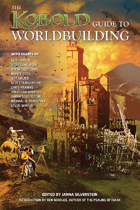 | Products found in this section... | Sort by: |
| --- | --- |
| | | |
| --- | --- | --- |
| Title | Publisher | Price |
| Stripper Comics is a Golden Age collection of burlesque funnies. Models, dancers, actresses, and other entertaining enchantresses. 100 Big Pages of hot humor!... [click here for more] | Mini-Komix | $3.00 $0.99 |
| Pepper&Carrot is about "Pepper", a young witch and her cat, "Carrot". They live in a fun fantasy universe made of potions, magic and creatures. It's a comedy/humor webcomic suited for everyone. No mature content, no violence. This book contains a collection of the artworks, sketches and concept-art of the first six years of the webcomic Pepper&Carrot, all of them carefully packed and commented... [click here for more] | David Revoy | $3.50 |
| Just Vampire Comics is a bloody barrage of Bronze Age comics! Bloodsucking baddies including the prince of darkness himself, Dracula! 100 Big Pages of batty bizarre haunting horror!... [click here for more] | Mini-Komix | $3.00 $0.99 |
| Superheroes Great And Small assembles some of the greatest characters of the Golden Age of comics! Super heroic men of mystery like Doll Man, The Flame, Uncle Sam, Black Condor, and The Ray! 100 Big Pages of heroes of all sizes!... [click here for more] | Mini-Komix | $3.00 $0.99 |
| Wonder Wayback Comics are astounding tales from the Golden & Silver Ages. Plenty of action from characters like Captain Tim, Kid Dugan, Mr. Merlin, Richard Venner, Phantom O' The Hills, Robin Hood, Speck Smith, Kansas Kid, Doll Man, Newsreel Cameramen, Mr. Ghost, Dugan Of The Lumberjacks, and Kid Kalahan. 100 Big Pages! Also included are adventures like: *Rocks Of Fate *Fishermen's Luck *Code... [click here for more] | Mini-Komix | $3.00 $0.99 |
| The greatest heroes of the golden age of comics are turning 80! This volume stars the first muck monster in comics, the Heap! Featuring golden age comics, historical reference and a special pin-up gallery by the incredible Jay Piscopo! ... [click here for more] | Public Domain Comics | $2.99 |
| The Fawcett heroes return in this high quality history and artbook! The story of one of the greatest comic universes! With over 50 original illustrations by the Da Vinci of golden age redesign, Jay Piscopo!  ... [click here for more] | Public Domain Comics | $5.99 $2.99 |
| The Three Cheers are the original heroic trio of comics! Hailing from the Golden Age, three friends: Sis, Boom, and Bart were former stage performers that join the Allied Forces at the dawn of World War II. They get framed by Nazis which has them discharged, so now they go by the handle "The Three Cheers" as secret vigilantes to stop the Axis Powers. The complete comics run, and in full color!... [click here for more] | Mini-Komix | $2.00 $0.75 |
| High Flying Heroes is a collection of public domain comics from the Golden and Silver Age. Into the wild blue yonder with The Flying Fool, Miracle Man, Wings Turner, and the Solar Legion. Up, up and away in 100 Big Pages of soaring superheroes!... [click here for more] | Mini-Komix | $3.00 $0.99 |
| U.K. Komix brings some of the greatest public domain comics from across the pond! This includes British stars like Ace Hart, Captain Future, TNT Tom, Electro Girl, Cheery Gang, Swift Morgan, Masterman, Splash Page, Thunderbolt Jaxon, and the Scientific Investigation Bureau. 100 Big Pages of Britain's Best!... [click here for more] | Mini-Komix | $3.00 $0.99 |
| Sci-Fi/Fantasy Fanzine Art is a collection of illustrations from various Bronze Age publications. This includes barbarians, dinosaurs, aliens, robots, knights, monsters, astronauts, vikings, zombies, princesses, sorcerers, dragons, jungle girls, soldiers, and superheroes. 100 Big Pages!... [click here for more] | Mini-Komix | $0.99 $0.74 |
| The greatest heroes of the golden age of comics are turning 80! This volume stars Airboy! A fan and creator favorite for reboots, Airboy is the ultimate dieselpunk hero! Co-starring the Femme Fatale of the Airfighter's universe, the Valkyrie! Featuring golden age comics, historical reference and a special pin-up gallery by the incredible Jay Piscopo! ... [click here for more] | Public Domain Comics | $2.99 |
| Ditko Madness is a collection of the strange works of Steve Ditko, the co-creator of Spider-Man! 100 Big Pages of fantasy, horror, sci-fi, and giant monsters! Weird tales to astound like: *The Night People *You Are The Jury *Buried Alive, *The Worm Turns *Inheritance *A World Of His Own *No Bars Could Hold Him *The Mark Of The Ripper *Triple-Header *What Was In Sam Dora's Box? *The Unicorn... [click here for more] | Mini-Komix | $0.99 |
| Jack Kirby's G-Men Files is a collection of the King's greatest crime comics from the Golden Age. Along with Joe Simon, Kirby created intriguing tales based on actual FBI cases. 100 Big Pages of classic comic book criminal cases! This includes: *The Dummies Died Screaming *Pay Up Or Die *Gang Doctor *The Terrible Whoys *Death Takes A Holiday *The Case Of The Forgotten Killer *Come With Me... [click here for more] | Mini-Komix | $3.00 $0.99 |
| Happy 4th of July! Celebrating America with a cavalcade of star-spangled super-heroes including Super-American, Uncle Sam, the Avenger, Airboy and more! Featuring golden age comics, historical reference and special previews of our new original titles with art by the incredible Jay Piscopo! ... [click here for more] | Public Domain Comics | $2.99 |
| Lucky Dale, Girl Detective is a police detective from the late 1940s. This buxom blonde cracks down on crime as an escapist and fearsome fighter. Good girl cliffhanger adventures from the Golden Age of Comics, and in color!... [click here for more] | Mini-Komix | $3.00 $0.99 |
| Mini-Komix mixes together this special collection of our best stories in one groovy tape for a road trip! Meet Kitty Honey the average teen-turned catgirl/superhero who teams up with her sidekick Neko Kamen, Beautiful has young heroes in love, Martian catgirls invade Gaijin Hi, How To Snare looks into an urban life, buccaneers battle the undead in Zombie Vs. Pirate, Rabina is your stereotypical magical... [click here for more] | Mini-Komix | $1.99 $0.99 |
| Real Spicy Horror Tales are crazy creepy classic comics in color! There's wicked werewolf women, heavenly harem hotties, dynamic dolls on dinosaurs, malicious mutant maidens, pretty princesses in peril, and sexy sultry spectacular space sirens! 100 Big Pages!... [click here for more] | Mini-Komix | $1.99 |
| Fanzine Sardines produces a parcel of Perfect Parodies. Spoofs of various comic strips, superheroes, magazine ads, pulp fiction, and space adventures. Silly satire from funny fanzines!... [click here for more] | Mini-Komix | $0.99 $0.84 |
| The Cunning Commander Steel was Canada's own super-soldier. While on tour in Egypt during WWII, Jack Steel is given the special Elixir of Power that endows him with him super strength and enhanced speed. Sometimes called The Man of Might, Steel now uses his powers as an agent of the International Police Service fighting either Nazis, or post-war fascists and gangsters. A full color superhero comic... [click here for more] | Mini-Komix | $0.99 $0.75 |
| Delecta Of The Planets is a galactic good girl comic from C.C. Beck, the creator of Shazam! The newly crowned Queen of the Kalpan System befriends visiting Earthlings, who help defend her throne from greedy usurpers. A family-friendly sprawling space opera from the Golden Age, and in color!... [click here for more] | Mini-Komix | $0.99 |
| Freaky But Funky Comics is a collection of black light funnies from the Bronze Age! Underground antics like mutants, aliens, canine politics, space scooters, acid trips, deranged dinos, and a groovy grim reaper! 100 Big Pages of psychotronic 70s stories!... [click here for more] | Mini-Komix | $3.00 $0.99 |
| Showgirl Funnies are Golden Age goodies of burlesque comics. Actresses, bubble girls, can can dancers, models, actresses, and sexy strippers. 100 Big Pages of cutie comic strips!... [click here for more] | Mini-Komix | $3.00 $0.99 |
| Scream-Zine is a collection of horror comics from fanzines of the Silver to Bronze Age. This includes tales of the Bogeyman, the Devil himself, vampires, cursed books, burnt bears, wizards, werewolves, gothic girls, undying heads, creative corpses, aliens, and axe murderers. 100 Big Pages long!... [click here for more] | Mini-Komix | $2.99 $0.99 |
| Adult Humor is a fancy flock of fantastic funnies from the Forties! Rib ticklers about bathing beauties, lingerie ladies, hula hotties, seductive starlets, beautiful brides, nubile nurses, harem honeypots, spicy showgirls, attractive actresses, burlesque babes, curvy cowgirls, and desirable dancers! 100 Big Pages!... [click here for more] | Mini-Komix | $3.00 $0.99 |
| Down Under Wonders is a collection of Australian comic book heroes from the Golden Age! This includes the very first Captain Atom, Jet Fury, Phantom Ranger, Devil Doone, plus Catman & Kit! Awesome adventures from Australia! 100 Big Pages!... [click here for more] | Mini-Komix | $3.00 $0.99 |
| Sleuths Vs. Sneaks has detectives dealing with dastardly deviants. Golden Age comics of Dan Turner, Fumble and Stumble, Clem Bowers, Pat O'Day, Red Dolan, Splash Page, Old Jacques, plus the one and only Sherlock Holmes! Gumshoes, gangsters, murder, and mysteries, in this classic collection! 100 Big Pages!... [click here for more] | Mini-Komix | $3.00 $0.99 |
| Monkey Business Funnies is a full color set of comic strips from the Golden Age. This has great features like Honey Harden, Dr. Killmore, plus Bumps And Grinds. 100 Big Pages of good girl artwork and comedy shenanigans!... [click here for more] | Mini-Komix | $3.00 $0.99 |
| Octobriana is The First Russian Superheroine! Originally introduced as a European fanzine character, the time-traveler was brought into the world of Russian underground comics as a radioactive immortal with super strength that battles invading hordes, giant monsters, and the forces of oppression! This Silver Age siren is living proof that you don't come between an amazon and her cola!... [click here for more] | Mini-Komix | $0.99 |
| Red Hot Retro Heroes are thrilling action comics from the Golden and Silver Age. Courageous crusaders like Crimebuster, Belle Starr, Daniel Boone, Captain Miracle, William Tell, and Johnny Alamo. Superheroes, cowgirls, explorers, and heroic archers in tales of derring-do. 100 Big Pages!... [click here for more] | Mini-Komix | $3.00 $0.99 |
| Run! It's Zine-Zilla! A colossal collection of kaiju-sized proportions featuring creative underground comics. Within it are monsters, bears, monster bears, space odysseys, secret agents, unicorns, killer clowns, ninjas, robots, cavemen, and a trip to the comic store! Psychedelic energy pulses each page of tripped out scenes! 100 Big Pages!... [click here for more] | Mini-Komix | $2.99 $0.99 |
| The greatest heroes of the golden age of comics are turning 80! This volume stars Airboy! A fan and creator favorite for reboots, Airboy is the ultimate dieselpunk hero! Featuring golden age comics, historical reference and a special pin-up gallery by the incredible Jay Piscopo! ... [click here for more] | Public Domain Comics | $1.99 |
| Krusader Komix is fearless famous fanzine heroes from the Golden Age of underground comics! The 60s were the dawn of Ama-Heroes, original amateur heroes made for fans, by fans. Starring Xal-Kor the Human Cat, White Canary, Goodguy, The Defender, Martin Grimm, Sorcerer's Apprentice, The Eclipse, Thunderbunny, Matrix, Space Guardian, Doctor Weird, and The Eye! 124 pages of rare original superheroes!... [click here for more] | Mini-Komix | $0.99 |
| Get In The Horror-Mood is a creepy collection from the Bronze Age comics creators, Skywald Publications. Their titles of Nightmare, Psycho, and Scream were an unholy trinity of horror comic magazines referred to as the "Horror-Mood". Dracula and Frankenstein star in this selection of scary stories from Skywald. 100 Big Pages! Included in this terror tome are: *The Comics Macabre *Daughter Of Darkness... [click here for more] | Mini-Komix | $3.00 $0.99 |
| Trashman Begins is the origin of the Bronze Age superhero. Created by Spain Rodriguez, the cyberpunk character appeared in several underground comic books. In a dystopian future, former mechanic Harry Barnes is given powers by the Sixth International rebel militia to fight back against the tyrannical fascists ruling the country. With his new powers of super-strength and shapeshifting, Trashman is aware... [click here for more] | Mini-Komix | $0.59 |
| Married Mishaps are romantic comic strips from the Golden Age. What to do when the honeymoon is over, or if it barely makes it past that? Let this satirical guide to wedded bliss be your guide. 100 Big Pages of marriage mayhem!... [click here for more] | Mini-Komix | $3.00 $0.99 |
| The greatest heroes of the golden age of comics are turning 80! This volume stars Captain Commando! Featuring golden age comics, historical reference and a special pin-up gallery by the incredible Jay Piscopo! ... [click here for more] | Public Domain Comics | $2.99 $0.99 |
| Soldier Funnies are comic strips from the Golden Age reflecting the humor of the nations armed forces. Furlough dates, shore leave, foreign legion, paratroopers, pinups, sailors, and sexy supplies. 100 Big Pages of military mirth!... [click here for more] | Mini-Komix | $3.00 $0.99 |
| Comic Stippers prints public domain pulp pretties! Learn the secret origin of Sheena: Queen of the Jungle, courageous Catgirl takes on a voodoo queen, the Femizons rule Earth in the future, Pantha leads a double life as a werecat, plus an adaptation of One Million Years B.C. Golden Age to Bronze Age angels throughout the history of comics!... [click here for more] | Mini-Komix | $0.99 |
| Bunny Love bounces to life with comics and artwork featuring vintage burlesk babes! Classic comics like Spotlight On Sally, Cuties, Film Fannie, Katy Of The Chorus, and Glamour Girls, as well as a treasure trove of other "strips"! Showgirls, go-go dancers, milky models, and more shining stars of nightclubs. This cocktail lounge is large and lively!... [click here for more] | Mini-Komix | $0.99 |
| Magazine Toons is a special selection of sexy comic strips from Golden Age magazines! Hilarious hits like Sheila The Stripper, and Charlie. Also, pretty pin-ups and foxy funnies! 100 Big Pages!... [click here for more] | Mini-Komix | $3.00 $0.99 |
| Serious Comics is an underground British import from the 70s. This has Swedish sweeties, frantic family affairs, bumbling bumblebees, and hipster hippies. Fantastic fun from across the pond!... [click here for more] | Mini-Komix | $0.59 |
| After Hours Funnies is a collection of Golden Age comic strips. The work day is over, and time to paint the town red. Adult humor of cocktail parties, night clubs, burlesque shows, steamy dates, hot honeymoons, and bedtime stories. 100 Big Pages!... [click here for more] | Mini-Komix | $3.00 $0.99 |
| Zowie! Cartoons is a vault of vintage vixen comic strips! Burlesque dancers, mermaids, maraca girls, office ladies, homewreckers, harem slaves, nude models, bikini bunnies, chorus cuties, hot housewives, debutantes, and party queens! 100 Big Pages!... [click here for more] | Mini-Komix | $3.00 $0.99 |
| T.N.T. Humor is Golden Age cutie comics. Good girls comic strips of torch singers, hula dancers, artist models, strippers, bikini babes, cigarette girls, cavewomen, burlesque babes, blushing brides, and hot honeymooners. 100 Big Pages... [click here for more] | Mini-Komix | $3.00 $0.99 |
| Boy Meets Girl Funnies is a bizarre battle of the sexes from the 1940s. Golden Age comic strips of first dates, weddings, honeymoons, cocktail parties, vacuum salesmen, kissing booths, peeping toms, and nudist colonies. 100 Big Pages!... [click here for more] | Mini-Komix | $3.00 $0.99 |
| Mirth Comics is a collection of old fashion comic strips from the Forties! Humorous satire starring bachelorettes, beach babes, farm girls, tiki tarts, gold diggers, hot housewives, burlesque bunnies, sexy soldiers, belly dancers, starlets, sultry swingers, beauty queens, and models to melt for! 100 Big Pages!... [click here for more] | Mini-Komix | $2.99 $0.99 |
| What's Cookin'! is a gaggle of gags and giggles from the Golden Age, and in color! Forties funnies of army life, trips to the beach, getting trapped on a tropical island, harem adventures, and more! 100 Big Pages!... [click here for more] | Mini-Komix | $3.00 $0.99 |
| Monsters are running amok! An anthology of '60s monster comics! Starring the Chalton acyion heroes Vs. Monsters! Including silver age comics, a pinup gallery by Jay Piscopo and more! The Peacemaker, Blue Beetle, Peter Cannon: Thunderbolt and more! ... [click here for more] | Public Domain Comics | $2.99 $0.99 |
| Secret Spy Comics collects some of the greatest covert cases from the Golden Age. Investigators like Dan Dennis FBI, Spy Hunters, Tom Dawson, Michael Fury, Tim Bennett, Lance Darrow, Mike Mac, Inspector John Darrin, Thurston Hunt, and the Newsreel Men. 100 Big Pages! Included are tales like: *Deadly Coincidence *Concerning Neutrality *Enemy Spy *Captain Bailey's Bet *Lucky Wings *Wharf Rat... [click here for more] | Mini-Komix | $3.00 $0.99 |