Follow Your Favorites!

Sign in
to get custom notifications of new products!

Featured Product
39 Minutes
by Top Cow

Robbing a bank is easy — it's the getaway that's hard. The bank's surrounded by police officers, alarms are blaring, customers and employees are screaming, and the streets are blocked off. So what's the solution?
Kill everyone in town!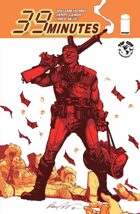 | Products found in this section... | Sort by: |
| --- | --- |
| | | |
| --- | --- | --- |
| Title | Publisher | Price |
| Mad Science Comics is an insane explosion of re-animated corpses and alien antics! Cases of Cthulu, mutants, space invaders, time travel, vampires, and Frankenstein freaks! 100 Big Pages! Horror and sci-fi hits like: *Game Of Skill *The Mad Nightmare World Of H.P. Lovecraft *The Angry Things *Master Of The Dead *The Victims *The Butcher At The Earth's Core *Shift: Vampire *The Castle *The... [click here for more] | Mini-Komix | $0.99 $0.79 |
| Even after saving Boston from The Shifter, Caitlin is thrown out by her mother for working with Samuel and Granville. When she goes to Samuel for help, he takes her to the boarding house of an old friend in Philadelphia. There she discovers a ghost, the beginning of a rebellion, and perhaps her destiny. Like Boston, the poor and working class of Philadelphia are pushing back against the Great Houses,... [click here for more] | Source Point Press | $1.99 |
| A-Bomb Era Comics splits the atom of sci-fi stories from the Golden and Silver Age of comics. 100 Big Pages Astounding adventures like *The Earth Conquerors *What Are You Going To Do With Your Future Joe? *Nightmare Among The Stars *The Man Who Stepped Out Of A Cloud *Sleeping Giant *Gullible's Travels *The Scrambler *Past Haunting *Nothing... [click here for more] | Mini-Komix | $0.99 $0.79 |
| Mr. Mystic's Mystical Comics collects the first 5 newspaper chapters of Will Eisner's original superpowered hero. 100 Big Pages of supernatural thrills and chills! Also included are several magical tales from classic comics including: *Witch's Way *The Whirlpool *Moon Magic *The Valcourt Ring *Evil Essence *Beyond The Door Of Death *The Mystery Ships *Beliefs About Ghosts *The Striped... [click here for more] | Mini-Komix | $0.99 $0.79 |
| Pulp Science-Fiction takes the grit-heavy genre of dime novels with otherworldly comic books. 100 Big Pages of monsters, aliens, robots, zombies, witches, time travel, and mad science! Featuring greats like: *The Man With A Screw Loose *Premonition *If This Be Earth *Yawning Graves *Journey Through Time *The Deciding Factor *Eternal Death *Mr. Hobbs' Vacation *The Sun Maker *Nightmare... [click here for more] | Mini-Komix | $0.99 $0.79 |
| Sci-Fi Schlock Comics mixes outer space action with cheesy late-nite movie madness! There's classic comic book stories like The Conquered Earth, The Great Escape, Off Limits, The Machine Men Of Mars, All Alone, The Specimen, Spiro The Space Spy, The Ugly One, The Amazing Guest Of Planet 23, We Are Among You, The Contaminated Space Man, What's Your Act?, The Girl Out There, Target: Earth, The Omnipotent... [click here for more] | Mini-Komix | $0.99 $0.79 |
| The Radical Red Demon collects the entire adventures of the original dark defender of comics! This Golden Age superhero is in reality Judge Straight, but when criminals slip through the cracks of justice he dons the daredevil disguise of Red Demon. All four chapters of Harvey Comics' masked man, and for the first time in color!... [click here for more] | Mini-Komix | $2.00 $0.75 |
| Down Under Wonders is a collection of Australian comic book heroes from the Golden Age! This includes the very first Captain Atom, Jet Fury, Phantom Ranger, Devil Doone, plus Catman & Kit! Awesome adventures from Australia! 100 Big Pages!... [click here for more] | Mini-Komix | $0.99 $0.79 |
| What if everything we knew about the ancient history of our world was wrong? What if ancient civilizations left clues to the existence of a lost world behind in their monuments and architecture? When Lady Emmaline Harcourt's fiancé goes missing while on an expedition to find traces of this ancient, lost civilization, she recruits notorious thief, rogue, possible murderer and, worst of all, American,... [click here for more] | AAM Markosia | $5.99 $4.19 |
| Admonishing Stories are dark vintage comics of horror, sci-fi, fantasy, superheroes, and cultism. Vampires escape from The Asylum, Hell Rider begins his crusade, The Joke breaks the atomic age, a gory gardener cuts into Flowering Death, undertakers undermine in Crypts And Graves, The Wild Bunch hits the road, dive into The Secret Files Of Dr. Drew, learn the history of The Vampire Hunters, Of Sudden... [click here for more] | Mini-Komix | $0.99 $0.79 |
| Sentimental Schlock Comics is romance mixed with horror, fantasy, and science-fiction! Love stories spanning across time, space, and the grave! 100 Big Pages! Enjoy heart pounding tales like: *Castle Of Fear *The Door *Clumsy *The Mirror Of Mystery *Valley Of Life *She's Weird *Artist Of Evil *The Gossip *Voodoo Dolls *The Biggest Thing In The World *A Strange Kiss *Mystery From Mars... [click here for more] | Mini-Komix | $0.99 $0.79 |
| 'The Burning of Innsmouth' is a Lovecraftian-themed tale of eldritch horror and hidden corruption. In the all-too-quiet Massachusetts port-town of Innsmouth, nothing is quite what it seems and no one is who they say they are. The story takes place in 1927, just after the fictional events described by HP Lovecraft in his classic tale 'The Shadow Over Innsmouth'. Beautifully illustrated, it's a cat-and-mouse... [click here for more] | Tears of Envy | $2.99 |
| Following the death of her estranged mother, Kat Somerville and her daughter Sybil flee a difficult life in Chicago for the quaint—and possibly deadly—town of Comfort Notch, New Hampshire. From NY Times best-selling author, Daniel Kraus (The Shape of Water, Trollhunters, The Living Dead), and rising star Chris Shehan, comes a haunting vision of America's prettiest autumn. Collects issues #1-8.... [click here for more] | Vault Comics | $19.99 $15.99 |
| A young boy named Colby Reynolds searches for meaning in the world around him and discovers a place where dreams can come true - if he's willing to pay the price! Along the way he'll see sights he's never fathomed and encounter hidden truths about himself he'll wish he never knew. The hit online comic is now a beautiful, high-quality graphic novel, perfect for teen readers and manga fans. About... [click here for more] | UDON | $2.99 |
| Krusader Komix is fearless famous fanzine heroes from the Golden Age of underground comics! The 60s were the dawn of Ama-Heroes, original amateur heroes made for fans, by fans. Starring Xal-Kor the Human Cat, White Canary, Goodguy, The Defender, Martin Grimm, Sorcerer's Apprentice, The Eclipse, Thunderbunny, Matrix, Space Guardian, Doctor Weird, and The Eye! 124 pages of rare original superheroes!... [click here for more] | Mini-Komix | $0.99 $0.69 |
| Stellar Schlock Comics is a spectacular set of space comics from the Silver Age! Gorge on galactic goodness like: *Rescue In Outer Space *The Great Martian Drought *An Ugly World *Channel X *The Mindlings *Destination Earth *The Trespassers *A Visit To Planet 3 *The Incredible Voyagers *The Stolen Hero *Fugitive From Mars *Man Or Pseudo-Man? *They Said He Would Die *The Stranger From... [click here for more] | Mini-Komix | $0.84 $0.67 |
| Space Schlock Comics presents stellar stories from the stars! Golden and Silver Age comics of: The Enigma Of Pluto, Meteor Menace From Space, Unknown Cosmos, The Imposter, Falling Star, The Martian Plague, Dominant Species, The Best Policy, Misfits, The Ganymede Enigma, Spaceman!, The Exile, Hostage Of Venus, The Day Earth Died, Red As Blood, The Decision, The Secret Of Capt. X, The Fire Planet, Menace... [click here for more] | Mini-Komix | $0.99 $0.79 |
| British Sci-Fi Comics collects science-fiction funnies from across the pond. Golden and Silver Age all-stars like Captain Future, Space Commander Kerry, Red Avenger, Space Pilot, Captain Condor, and the Spacetroopers! 100 Big Pages of hi-tech futuristic fun!... [click here for more] | Mini-Komix | $0.99 $0.79 |
| Amityville Horror meets The Conjuring! Our story starts in 1976, when Ronald Mitchell shoots his girlfriend and girlfriend's parents and sister to death in Edgewater, Maryland. Ronald seems like he is possessed and no motive to the murders are found. Later in the same week, five-year-old Tom Hall is watching the news at home concerning the Edgewater murders before his mother notices... [click here for more] | Caliber Comics | $5.99 $4.79 |
| Super Soldier Stories is a collection of classic comics starring patriotic protectors. Golden Age superheroes who fight for American freedom. Starring V-Man, V-Boys, Minute Man, Miss America, Flag Man, Rusty, Super-American, Pat Patriot, Man Of War, Spy Smasher, Miss Victory, The Eagle and Buddy the Daredevil Boy! They fight Nazis, supervillains, masterminds, spies, robots, and more! 88 pages of exciting... [click here for more] | Mini-Komix | $0.99 $0.79 |
| Aces & Angels has some of the best Golden Age heroes in the history of comics! Starring Captain Midnight, Nyoka the Jungle Girl, Star Pirate, Val Storm, Captain Comet: Space Ranger, Kitty Carson, Mysta of the Moon, Kaanga, Gara the Jungle Man, and Captain Terry Thunder! 100 Big Pages of space sagas, wild west, jungle action, air raiders, undersea terrors, and mystery men!... [click here for more] | Mini-Komix | $0.99 $0.79 |
| Octobriana is The First Russian Superheroine! Originally introduced as a European fanzine character, the time-traveler was brought into the world of Russian underground comics as a radioactive immortal with super strength that battles invading hordes, giant monsters, and the forces of oppression! This Silver Age siren is living proof that you don't come between an amazon and her cola!... [click here for more] | Mini-Komix | $0.99 |
| Little Fears: Cthulhu's Tales Lisa, Nick, Steven, Alex and Micaela, a local group of friends, have realized that pets are disappearing around Dunwich and the worst thing is that adults don't seem to give a damn. They started investigating on their own and discovered that the latest disappearances have occurred near Steven's house, so they decide... [click here for more] | Hirukoa | $0.99 $0.69 |
| Two troubled teenagers discover they can manipulate emotions by firing finger guns. There will be laughs. There will be tears. There will be uncomfortable teen feelings and angst. Oh yeah... and chaos. So much chaos. Collects Finger Guns #1-5. Intended for readers 12+ ... [click here for more] | Vault Comics | $8.99 |
| Rootin Tootin Comic Book Heroes slaps leather with the quickest draws there are from the Golden Age! 100 Big Pages of adventurers, superheroes, cowboys, and crime fighters! Starring cunning characters like: *Fighting Bob Dale *Jet Starr *Lariat Lucy *The Avenger *Golden Lad *Crime Smasher *Bob Allen: Frontier Marshal *The Sub-Zero Man *Target and The Targeteers... [click here for more] | Mini-Komix | $0.99 $0.79 |
| Crack open the files of the secret agency known as S.C.O.R.E. with their top agent, Pussycat! The "Secret Council Of Ruthless Extroverts" recruit their curviest(but mostly clueless)spy, who was promoted from being a lowly secretary after they see her overwhelming allure over men. Pussycat slinks her way into the evil organization called L.U.S.T. by going undercover, either by stopping an enemy submarine,... [click here for more] | Mini-Komix | $1.25 |
| Fawcett Publications produced some of the greatest Golden Age superheroes, so get a refresher course with the Fawcett Freedom Fighters! Starring the original Captain Marvel, Captain Marvel Jr., Mary Marvel, Spy Smasher, Ibis the Invincible, Mr. Scarlet, Pinky, Golden Arrow, Phantom Eagle, Nyoka the Jungle Girl, Captain Midnight, Bulletman, Bulletgirl, and Bulletdogl! Say "Shazam" and summon the Secret... [click here for more] | Mini-Komix | $0.99 |
| Granville T. Woods and Nikola Tesla are in a race for time to save Boston from a mysterious disease that turns human beings into soulless machines in this steampunk adventure. This is the first standalone sequel to the Boston Metaphysical Society series about an ex- Pinkerton detective, a spirit photographer, and a genius scientist who battle supernatural forces in late 1800s Boston. ... [click here for more] | Source Point Press | $3.99 |
| Schlock Comics showcases Shrunk & Super Sized comic books from the Silver Age! Sci-fi/fantasy stories collecting: The Giant, Marlo and the Monster, Planet Of Violence, The Greater Jovians, Menace of the Midnight World, Let Sleeping Robots Lie, The Beast Legend, Defection, The Fugitives, Too Fantastic, Cathy's Cat, The Terrible Plant Earth, Escape, The Galactic Souvenir, Ordeal, The Incredible Giants,... [click here for more] | Mini-Komix | $0.99 $0.79 |
| The famous Venetian carnival masks were not always the tame, solemn, apparently dead objects they are now. Follow their dramatic and grotesque evolution, intertwined with the life of the great city state of the past. Witness their monstrous introduction as Satanic tools of murder and madness, brought home by Marco Polo from his travels to the ends of the world. See the role they played in the grave... [click here for more] | AAM Markosia | $6.99 $5.59 |
| Murder at a famed cabaret! Sherlock Holmes is called in to investigate a double murder at a cabaret in Paris...a crime that has to be kept silent. But Inspector Bodine claims the murder and motive are obvious and Mr. Holmes' services are not needed. Holmes demonstrates that not everything is as it first appears with more than enough suspicions and contradictory clues to go around. With guest character... [click here for more] | Caliber Comics | $9.99 $4.99 |
| Method actor John Artelli takes getting into his roles seriously. Perhaps too seriously. ... [click here for more] | Studio Stella Polaris | $10.00 $2.99 |
| Shazam Family Giant wants you to "Make Mine Mary Marvel"! Billy Batson's twin sister Mary is revealed to be the Shazam Girl, Mary Marvel! With the powers of six goddesses, Mary joins Captain Marvel and Captain Marvel Jr. as the World's Mightiest Girl! She battles Mr. Power, wicked witches, crafty cavemen, runaway holidays, time travellers, attacking aliens, cunning crooks, and the sinister Sivanas!... [click here for more] | Mini-Komix | $0.99 |
| Rock'em Sock'em Comics is a tribute to the late fanzine artist, Alan Hanley. The creator of the series Comic Book, and entries into other titles like Sense Of Wonder highlighted the comics underground from the 60s-70s. This anthology features his original characters All-American Jack, Trash Basket, Goodguy, Dick Drake, and The Mitey Buggers.... [click here for more] | Mini-Komix | $0.50 $0.25 |
| Our world isn't free. All of us, for generations, have lived under the secret control of The Ancient Order of Romulus. One young woman, raised by them, trained by them, betrayed by them, must push through her fear to take a stand against the silent evil that masters our world. Her name is Ashlar, and her war begins with the brutal first chapter of the new Image series ROMULUS, from writer Bryan Hill... [click here for more] | Top Cow | $9.99 |
| Put a shrimp on the barbie for the best public domain comics from down under in Aussie Komix! Australia's awesome alumni like Phantom Knight, Grey Domino, Jet Fury, Glamour Girl, Sir Falcon, Konga, Grey Thorne, the Australian version of Catman, and the original Captain Atom! 100 Big Pages!... [click here for more] | Mini-Komix | $0.99 $0.69 |
| The original Caliber Presents anthology title was one of Caliber Comic's inaugural releases in the 1990s and featured predominantly new creators, many of which went onto successful careers in the comics' industry. In this first volume of the all-new Caliber Presents which features 10 short stories, Alex Sheikman presents a science fiction tale inspired by the spaghetti westerns of Sergio Leon. Joe... [click here for more] | Caliber Comics | $6.99 $4.89 |
| Detective Dames is a spinoff of Daring Dames featuring sexy snoops from the Golden Age of Comics! 100 Big Pages of darling detectives! Gorgeous gumshoes like: *Glory Forbes *Sally the Sleuth *Betty Blake *Jane Martin *Gail Ford-Girl Friday... [click here for more] | Mini-Komix | $3.00 $0.99 |
| Fan Arts Finest has dozens of artwork of public domain comic book heroes and villains. Featuring: Airboy, All-American Jack, Astroman, Black Cat, Blackhawk, Black Hood, Black Terror, Blue Beetle, Bulletman, Bulletgirl, Captain Atom, Captain Battle, Captain Marvel, Captain Marvel Jr., Captain Midnight, Daredevil, The Dart, Defender, Dragon Lady, The Eclipse, The Flame, Gack, Ghost Rider, Goodguy, Grimmley,... [click here for more] | Mini-Komix | $0.99 $0.69 |
| The Shazam Family Giant presents the Mightiest Mortal, the ORIGINAL Captain Marvel! Billy Batson is a boy reporter given the powers of six gods, allowing him to transform into the World's Mightiest Mortal! Captain Marvel saves the day from rampaging dinosaurs, alien invaders, mischievous magic, crooked criminals, and the devious Dr. Sivana! 100 Big Pages!... [click here for more] | Mini-Komix | $0.99 |
| Superheroines from the Golden Ages of Comics! Feast your eyes on the feats of Miss Masque, Phantom Lady, Mysta Of The Moon, Spider Queen, Camilla, Yankee Girl, Fantomah, Pat Patriot, Blonde Bomber, Kitty Kelly, Girl Commandos, War Nurse, and Nyoka The Jungle Girl.... [click here for more] | Mini-Komix | $0.99 |
| PIRATES & PRINCESSES! Seven Tales of Adventure, Romance, Mystery, and Comedy! • Captain Blood A doctor turns buccaneer illustrated by Carlo Vergara • The Dream Love, murder and hypnotism illustrated by Rich Tommaso • The Plague of Ghosts A thief turns supernatural investigator illustrated by Gerry Alanguilan • The Fool's... [click here for more] | Eureka Productions | $4.99 |
| Premiering in Hell-Rider magazine from 1971 during the Bronze Age, The Butterfly was the very first African-American comic book superheroine! Marian Michaels leads a double-life not only as a hit Vegas nightclub singer, but as the masked maiden known as Butterfly. Aside from being a hand-to-hand combat expert, Butterfly also uses blinding light effects, suction gloves, and a jumping jet pack to fight... [click here for more] | Mini-Komix | $0.99 $0.75 |
| Altron Boy is an original superhero that ran in Monsters And Heroes magazine created by fan comics star Larry Ivie. The co-creator of THUNDER Agents worked on horror titles like Creepy and Eerie. Mixing in both horror and superheroics, young musician Dave uses his father's gravity-defying Altron Belt to fly to the evil ex-Nazi known as Voltar. The mad scientist has created an entire land of dinosaurs,... [click here for more] | Mini-Komix | $0.75 $0.53 |
| The Mind-Boggling Micro-Face! Prior wartime inventor Tom Wood sets out to avenge his police brother's death by mob boss, Big Boston. With his weapons grade mask, Tom uses its advanced sensory and microphone technology to confound organized crime as Micro-Face! The complete collected run of the mike-mouthed man from the Golden Age of comics, and in color!... [click here for more] | Mini-Komix | $2.99 $0.99 |
| Featuring all-new comics adaptations of the stories of Bram Stoker: • Dracula — the all-time horror classic, adapted by Rich Rainey and illustrated by Joe Ollmann • Lair of the White Worm — illustrated by South African Rico Schacherl • The Judge's House — adapted by Gerry Alanguilan • The Wondrous Child — illustrated by Evert Geradts • Torture Tower — adapted by Onsmith Jeremi... [click here for more] | Eureka Productions | $4.99 |
| The Original Miracle Man was a superhero from Spain created by Mick Anglo under the title "Super Hombre". Written by Joan Llarch, and drawn by Emilio Giralt Ferrando, it was brought over to England in the 1960s. The story is of young John Chapman who uses an ancient sun disc to turn into the superpowered Miracle Man, along with his sidekick Miracle Boy(aka: Supercoat). The caped avenger on kaiju, cavemen,... [click here for more] | Mini-Komix | $2.99 $0.99 |
| From the magical mind of Paul Dini (Countdown, Detective Comics) comes a new, original femme fatale story that combines elements of film noir, tech, and superhero comics. Superbly drawn by rising star Kenneth Rocafort (Hunter-Killer), this volume collects Season 1 #1 - #6 of this amazing story, a cover gallery, and insightful behind-the-scenes material, plus an all-new cover by Rocafort! ... [click here for more] | Top Cow | $8.99 |
| British Space Comics brings back the classic space hero, Captain Valiant! From the British comic book series by Denis Gifford and Mick Anglo, Space Comics showcases Valiant of the Interplanetary Police Patrol, as well as galactic guardians Speedsmith and Space Pilot! 100 Big Pages of intergalactic adventure!... [click here for more] | Mini-Komix | $0.99 $0.69 |
| How do you solve the case of your own death? Paranormal detective Doctor Shan Fong Mirage had the ability to see and talk to the dead. Except the dead have gone silent, their spirits mysteriously vanished, including Hwen, her deceased husband. Now, Doctor Mirage must face the most challenging question of her life: Is she dead but doesn't know it? From Eisner Award-nominated writer Magdalene... [click here for more] | Valiant Comics | $11.99 |