Follow Your Favorites!

Sign in
to get custom notifications of new products!

Featured Product
Plume: Issue 1 A
by Devil's Due Entertainment
The story of Vesper Grey, daughter of renowned adventurer Magnus Grey, who is on the hunt for her father's stolen artifacts.
At her side - Corrick, a centuries old spirit bound by a spell to protect whoever wears an ancient magic amulet.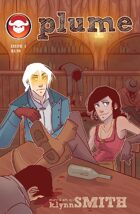 | Products found in this section... | Sort by: |
| --- | --- |
| | | |
| --- | --- | --- |
| Title | Publisher | Price |
| So you like our retro covers? This fifth issue presents 40 more of them, including the new versions of the Formidables being co-published in stores with Advent Comics, and several not yet published covers. Good old-fashioned fun for you to marvel at! ^_^ ... [click here for more] | Oniric Comics | $0.99 |
| The Cackler is an ancient Harrowed in search of a very particular blood relative for a nefarious and mysterious ritual that could change the world of Deadlands forever! The Texas Rangers and Agency have invoked the "Twilight Protocol" to unite against the Cackler and are doing everything they can to stop him. They're joined by Morgan Lash—a former Wichita... [click here for more] | Pinnacle Entertainment | $9.99 |
| Thrilling Throwback Comics is an all out album of adventures from the Golden and Silver Age. Action heroes like TNT Todd, Public Defender, Wild Boy, Doc Holliday, Kitty Kelly, Skipper Ham Shanks, Dudley Dance, Explorer Joe, and The Crusaders. 100 Big Pages of genre-crossing cliffhangers! Included are capers like: *Terror Of The Snows *Late Tour *The Big Wheel Of Bleeker Street *Signal 32 *They... [click here for more] | Mini-Komix | $3.00 $0.99 |
| ONIRIC PRESENTS features short stories of various genres by established creators and amazing new artists. We gave them carte blanche to create the stories they really wanted to tell. The tales presented in this sensational fifth issue are: - ALEX MIRACLE (jet-propelled space superhero à la Adam Strange), by Lloyd Smith & Ernest Edwards. Color. - GUNS & ROSA (western), by Lloyd Smith... [click here for more] | Oniric Comics | $0.99 |
| In 1866, Catherine Victor is a woman walking between worlds — the daughter of an escaped slave and a Cheyenne warrior working as a problem solver in the wider world of the wild west. When her entire tribe is mysteriously destroyed, she embraces the legacy of her name and starts a long path towards vengeance. Written by Top Cow Talent Hunt winning writer Hannibal Tabu (Bleeding Cool, MPLS Sound) with... [click here for more] | Wunderman Comics | $2.99 |
| How is a dark skinned plainswoman going to fit into the high society of New Orleans in 1866? On the trail of the people who killed everyone she's ever loved, Catherine Victor tracks down a slippery lawyer who put out a bounty on the "bones of the uncomplicated," only to find out that the true source of her troubles is a world away. Written by Top Cow Talent Hunt winning writer Hannibal Tabu (Bleeding... [click here for more] | Wunderman Comics | $2.99 |
| The year is 1866 and Catherine Victor has traveled from Oklahoma to New Orleans to end up in Monrovia, Liberia on the trail of vengeance for her family. Magic and mayhem mix together in unexpected fashions as voodoo and shamanic traditions clash in a lethal confrontation under the fading shadow of chattel slavery. Written by Top Cow Talent Hunt winning writer Hannibal Tabu (Bleeding Cool, MPLS Sound),... [click here for more] | Wunderman Comics | $2.99 |
| Cowboy Comics are classic tales from the Golden Age of the Old West! Masked mystery men like Quicksilver: Wonderman Of The West and The Phantom of the Hills. Historical figures such as Billy The Kid, Kit Carson, Buffalo Bill, Gene Autrey, Wyatt Earp, and Wild Bill Hickok. Comedic cowpokes including Tenderfoot Mary, Winky Parks, Null and Void, Daffy Dills, Jess Phoolin, Spurs, Lyin Lou, and Tubby. Also,... [click here for more] | Mini-Komix | $3.00 $0.99 |
| Enjoy these four remastered western tales from the Golden Age: - JIM BOWIE, by Joe Simon & Jack Kirby - THE CALICO KID, by Dick Ayers - THE LEGEND OF ALBY FLEEZER, by Joe Simon & Jack Kirby - STRAIGHT ARROW, by Fred Meagher Cover by Rik Van Niedek ... [click here for more] | Oniric Comics | $0.99 |
| Weird Western Adventures is a western anthology series that dives into the strange and otherworldly. It focuses on aliens, cryptids, tall tales, and retellings of strange tales from the American West. In Tall Tale, Vodicia is called to save a town threatened by an unstoppable force and finds herself coming to the aid of a legend of the west. Cover by River Katz and Edgar Tavitas, interior art by... [click here for more] | Studio Stella Polaris | $5.00 $1.00 |
| Castle of Dracula #1 Featuring Darkwulf The Hellwarrior and a new incarnation, Darkwulf the HELL RDER. Plus Count Dracula and Veronika Kotlajic as JACULINA!! ... [click here for more] | Incarna Comics | $6.99 $1.99 |
| Down Under Wonders is a collection of Australian comic book heroes from the Golden Age! This includes the very first Captain Atom, Jet Fury, Phantom Ranger, Devil Doone, plus Catman & Kit! Awesome adventures from Australia! 100 Big Pages!... [click here for more] | Mini-Komix | $3.00 $0.99 |
| So you like our retro covers? This second issue presents 40 of them. Good old-fashioned fun for you to marvel at! ^_^ ... [click here for more] | Oniric Comics | $0.99 |
| Baffling Mysteries are stirring startling stories from the Golden to Bronze Age of Comics from all around the world! 100 Big Pages of ghost pirates, robot armies, witchcraft, mutant freaks, alien invaders, and the living dead! Terrifying tales like: *Seat Of Doom *The Absent Heart *Dearly Departed *The Hundred Year Witch *Those Ever-Lovin' Space Shoes *Temple Of The Beast *A Shocking Tale... [click here for more] | Mini-Komix | $3.00 $0.99 |
| Diversions #1 is a brand-new anthology featuring...  The super-heroics of NIGHT SPIDER with art by JW Erwin! Science fantasy on OTHER WORLDS with art by Donnie Page, Ken McFarlane, and Mort Todd! Wild West action GUNS & ROSA style with art by Joe Koziarski! All stories written by Lloyd (The Groovy Agent) Smith! ... [click here for more] | Blue Moon Comics Group | $0.99 |
| The Prestigious Presto Kid was a masked magician in the Old West! Jeff Grant was a blacksmith who learned from a travelling chemist that also dabbled in stage magic. Taking what he knew, Jeff used his tricks instead of guns to bring rustlers, robbers, and roughhousers to justice as The Presto Kid! Sleight of hand, great escapes, and cliffhanger thrills in this wild western superhero comic! The entire... [click here for more] | Mini-Komix | $0.75 $0.59 |
| Diversions #2 brings you FOUR far-out features! More crime-solving super-heroics featuring NIGHT SPIDER! Art by JW Erwin! Science fantasy on OTHER WORLDS with "Kra-Kaduum!" Art by Greg Rieves! A brand new tale of Wild West revenge  GUNS & ROSA style! Art by Joe Koziarski! A chilling tale of shadowy spite from MISTER EEEE'S VAULT OF SHADOWS! Art by Ian Groff! All stories written by Lloyd (The... [click here for more] | Blue Moon Comics Group | $3.50 $0.99 |
| Proto-Heroes are tales of early comic book adventurers. 100 Big Pages of classic comic capers! Golden Age action stars like: *Jesse James *Cosmo *Stryke Saunders *Johnny Galaxia *Camilla *Sheriff Gilbert Norton *Radio Patrol *Sheena-Queen of the Jungle *Utah Kid *Billy Brig *Captain Zip Morgan *Nyoka the Jungle Girl *Golden Eagle... [click here for more] | Mini-Komix | $3.00 $0.99 |
| Charlton Champions features heroic heroes from Charlton Publications, dating from the Golden to Bronze Age! This includes Captain Atom, Blue Beetle, Diana the Huntress, Mr. Muscles, Space Ranger Budwell, Yellowjacket, Ambia, Masked Raider, Sir Lancelot, Billy the Kid, Davy Crockett, and Space Brigadier Garner! 100 Big Pages of Champions of Justice!... [click here for more] | Mini-Komix | $3.00 $0.99 |
| So you like our retro covers? This fourth issue presents 40 more of them. Good old-fashioned fun for you to marvel at! ^_^ ... [click here for more] | Oniric Comics | $0.99 |
| Parody Parade gathers Golden & Silver Age spoofs. Satire on famous comics like Lil' Abner, Buck Rogers, Little Orphan Annie, Flash Gordon, Joe Palooka, Dick Tracy, Mary Worth, Bringing Up Father, Archie, Steve Canyon, Pogo, and Mandrake the Magician. 100 Big Pages of impractical parodies!... [click here for more] | Mini-Komix | $3.00 $0.99 |
| Ronan Lynch, Velvet van Helter, and Bad Luck Betty go up against one of the toughest opponents in the Weird West--the Hangin' Judge! This awesome comic was written by Matt Forbeck and drawn by veteran Deadlands artists Kevin Sharpe and Richard "Rico" Pollard! This piece of fiction is set in the world of Deadlands. ... [click here for more] | Pinnacle Entertainment | $0.99 |
| Saddle up, Pardners! The first two Guns & Rosa tales from Diversions issues 1 and 2 are collected for the first time. Join writer Lloyd Smith and artist Joe Koziarski as we follow the beautiful lady known only as Rosa through the Old West and straight down the Vengeance Trail! Plus a wild and wooly sci-fi Western mash-up to boot! ... [click here for more] | Blue Moon Comics Group | $3.50 $0.99 |
| So you like our retro covers? This big premiere issue presents 40 of them. Good old-fashioned fun for you to marvel at! ^_^ ... [click here for more] | Oniric Comics | $0.99 |
| Weird Western Adventures is a western anthology series that dives into the strange and otherworldly. It focuses on aliens, cryptids, tall tales, and retellings of strange tales from the American West. Two strange new tales! In The Lady and the Witch, Bea and James ride to Canto Triste, where boys are falling ill with a strange affliction. With the aid of a strange woman, they look for a cure, but... [click here for more] | Studio Stella Polaris | $5.00 $1.00 |
| Guardians of the Golden Age spans the globe for Earth's Finest! Heroes from comics around the world, including Britain, Canada, Spain, and Australia. Starring: Captain Atlas, The Flame, Mr. Apollo, Terry Kane, Crimson Comet, Mystery Rider, Miracle Man, The Crusaders, Peter Puck, Steel Barr, Thunderbolt Jaxon, Nitro, plus Gale Allen and the Girl Squadron! 100 Big Pages!... [click here for more] | Mini-Komix | $3.00 $0.99 |
| Fantastic Fanzine Gallery collects original material from fanzines by comic book artists. This includes aliens, valkyries, demons, barbarians, elves, vampires, amazons, monsters, pirates, unicorns, goddesses, jungle girls, samurai, astronauts, ghosts, dragons, werewolves, fairies, cowboys, goblins, superheroes, knights, ogres, dinosaurs, space princesses, witches, and zombies! 100 Big Pages!... [click here for more] | Mini-Komix | $1.99 $0.99 |
| Gaslamp Gothic brings the world of steampunk and gaslight fantasy in one dark horror collection. Regulars like Spring Heeled Jack, Frankenstein, the Mummy, Jack the Ripper, Dr. Jekyll, and the Phantom of the Opera; along with ancient gods, mad scientists, weird west, macabre murders, time travel, and murky monsters. 100 Big Pages of arcane alternate fantasy!... [click here for more] | Mini-Komix | $0.99 |
| Aces & Angels has some of the best Golden Age heroes in the history of comics! Starring Captain Midnight, Nyoka the Jungle Girl, Star Pirate, Val Storm, Captain Comet: Space Ranger, Kitty Carson, Mysta of the Moon, Kaanga, Gara the Jungle Man, and Captain Terry Thunder! 100 Big Pages of space sagas, wild west, jungle action, air raiders, undersea terrors, and mystery men!... [click here for more] | Mini-Komix | $3.00 $0.99 |
| So you like our retro covers? This third issue presents 40 more of them. Good old-fashioned fun for you to marvel at! ^_^ ... [click here for more] | Oniric Comics | $0.99 |
| Rootin Tootin Comic Book Heroes slaps leather with the quickest draws there are from the Golden Age! 100 Big Pages of adventurers, superheroes, cowboys, and crime fighters! Starring cunning characters like: *Fighting Bob Dale *Jet Starr *Lariat Lucy *The Avenger *Golden Lad *Crime Smasher *Bob Allen: Frontier Marshal *The Sub-Zero Man *Target and The Targeteers... [click here for more] | Mini-Komix | $3.00 $0.99 |
| Weird Western Adventures is a western anthology series that dives into the strange and otherworldly. It focuses on aliens, cryptids, tall tales, and retellings of strange tales from the American West. Three strange tales! In The Lady and the Witch, Bea and James ride to Canto Triste, where boys are falling ill with a strange affliction. With the aid of a strange woman, they look for a cure, but can... [click here for more] | Studio Stella Polaris | $5.00 $1.00 |
| The original Caliber Presents anthology title was one of Caliber Comic's inaugural releases in the 1990s and featured predominantly new creators, many of which went onto successful careers in the comics' industry. In this first volume of the all-new Caliber Presents which features 10 short stories, Alex Sheikman presents a science fiction tale inspired by the spaghetti westerns of Sergio Leon. Joe... [click here for more] | Caliber Comics | $14.99 $6.99 |
| Disco reigns and hippies rule in Tales From The Bronze Age. Underground oddities from the 60s to 70s, including Snappy Sammy Smoot, Doc Destiny, Arnold Peck, Whiz Kids, Didi Glitz, Ma Cow, Buns Buggie, Marion McCay, A.W. Reet, H.P. Lovecraft, and of course, Richard Nixon! 100 Big Pages of counterculture comics!... [click here for more] | Mini-Komix | $0.99 |
| Action Galore is an international ensemble of thrilling Golden Age comics. There's the Nazi-punching spy Freelance, feisty female reporter Kath King, reckless Orphan of the Storm, courageous Captain Cutlass, the historic Pony Express, and the stunning Starlight. 100 Big Pages of rip-roaring adventures!... [click here for more] | Mini-Komix | $3.00 $0.99 |
| Turtle Island Doc Hanover answers a call for medical help that takes her farther west than she's been -- away from the violence and anarchy she knew back east and away from her past. At the feet of South Dakota's Black Hills, she finds a surprisingly prosperous and peaceful fort, where destiny has plans for her. ... [click here for more] | Unlikely Heroes Studios | $2.99 |
| Kliffhanger Komix is a sizzling set of classics of Golden and Silver Age comics! The Phantom Ranger rides again, Jungle Jo hunts exiles, Blue Beetle battles the Eye of Horus, Judy Jones is the Power Puff Reporter, The Avenger rumbles with robots, Voodar smashes slave traders, Annie Oakley stops a showstopper, Little Al of the Secret Service goes undercover, Wonder Boy halts a heist, and Jungle Jim... [click here for more] | Mini-Komix | $3.00 $0.99 |
| After a mutiny on a flying saucer, the alien android Kimot Ren is trapped in the Wild West, where he joins a traveling freak show and experiences a new world... as an outsider among outsiders! Collects Kimot Ren #1-7. ... [click here for more] | Martian Lit | $14.99 |
| The Cursed Earth is a radiation-wasted landscape spanning most of what was once known as America. Only the toughest of the tough, the meanest of the mean, can survive there. Now, one man has come to bring law to this unlawful place. Rumour has it that Preacher Cain was once a Judge who had succumbed to religion and madness in equal measure. Now he roams the godless territories – the physical embodiment... [click here for more] | Rebellion Publishing Ltd | $9.99 |
| Deadly Dames creeps back into your heart with these Fatal Females! Learn the origin of the female vampire Countess Von Bludd, Mike Strong investigates the siren of Suite #13, The Witness drives a man to confess his sins, Sonia swings the Dance Of Death, Buzz Ryan is entranced by a voodoo queen,charming Chita helps out outlaw Frank Stilwell, the snakewoman Zelda assists a magician with his demonic act,... [click here for more] | Mini-Komix | $0.99 |
| The Original Miracle Man was a superhero from Spain created by Mick Anglo under the title "Super Hombre". Written by Joan Llarch, and drawn by Emilio Giralt Ferrando, it was brought over to England in the 1960s. The story is of young John Chapman who uses an ancient sun disc to turn into the superpowered Miracle Man, along with his sidekick Miracle Boy(aka: Supercoat). The caped avenger on kaiju, cavemen,... [click here for more] | Mini-Komix | $2.99 $0.99 |
| Guardians of the Golden Age brings together remarkable people for Adventurers Assemble! Cliffhanger crusaders like Robin Hood, Will Rogers, Rulah, Dick Ashton, Trader Jim, Spartacus, Wambi, Dick Turpin, Rocky Lane, Sir Lancelot, Stevie Callahan, Kid Kane, The Kansas Kid, and Billy the Kid! 100 Big Pages of amazing adventures!... [click here for more] | Mini-Komix | $3.00 $0.99 |
| A renegade sheriff hangs a violent criminal and gets more than he bargained for when he realises he is somethimg more than a normal man. Prompting the return of the Lone Rider, who is somehow linked to the criminal, a tale of retribution and redemption, from the wild west to the 20th century. Jack Kirby's first masked hero returns in spectacular fashion. Also a jungle adventure with the Savage Blonde.... [click here for more] | universal comics pd | $5.00 |
| Weird Western Adventures is a western anthology series that dives into the strange and otherworldly. It focuses on aliens, cryptids, tall tales, and retellings of strange tales from the American West. In this conclusion to "Big Time", Cody Hayes is back to spring his crew. Can Vodicia foil his plan? Cover by Cillian Cubstead, interior art by Cillian Cubstead. Written by Greg Boucher ... [click here for more] | Studio Stella Polaris | $5.00 $1.00 |
| Lobo was the first black comic book hero! Premiering in 1965 by Dell Comics, Lobo is the premiere African-American comics character to receive their own title. During the Civil War, Lobo was a Union soldier, and blamed for a crime he didn't commit. He then becomes a wandering outlaw, traveling the old west, using his sharpshooting skills to fight injustice in the wild frontier. Great gunslinger action... [click here for more] | Mini-Komix | $0.99 |
| During the darkest days of the Civil War, wicked cutthroats came into possession of six pistols of otherworldly power. In time, the Sixth Gun, the most dangerous of the weapons, vanished. The First of the Six strikes with ungodly force. The Second spreads Perdition's flames. The Third kills with a flesh-rotting disease. The Fourth calls up the spirits of those it has slain. The Fifth can... [click here for more] | Pinnacle Entertainment | $9.99 |
| Daring Dames lets out the Leading Ladies! Feisty females from the Golden Age of comics! Starring Black Venus, Sky Girl, Kitty Carson, Torchy, Black Phantom, Camilla, Senorita Rio, Two-Gun Lil, and Miss Victory! 100 Big Pages!... [click here for more] | Mini-Komix | $0.99 |
| K.O. Komix delivers a one-two punch of Golden Age greatness. From the Wild West to outer space, a heap of heavy hitting heroes. There's K The Unknown, Planetman, Trail Blazer, Captain Daring, Radio Patrol, and Flynn Of The F.B.I. 100 Big Pages!... [click here for more] | Mini-Komix | $2.00 $0.99 |
| Guardians of the Golden Age brings together the Jungle League! Lords and Queens of the Jungle, including: Sheena, Kaanga, Tiger Girl, Tiger Boy, Phantom of the East, Zomba, and Wambi. 100 Big Pages of swinging adventures!... [click here for more] | Mini-Komix | $3.00 $0.99 |
| Three remastered tales featuring Native heroes: - FOLLOW THE EAGLE, by John Severin - RED HAWK, by Bob Powell - STRAIGHT ARROW, by Fred Meagher Cover by Rik Van Niedek ... [click here for more] | Oniric Comics | $0.99 |